Retreat Curve Impeller
---

The Colorful Fluid Mixing Gallery
---
This animation shows the transient flow field in a glass-lined mixing system.
Such systems are used when corrosive chemicals are present.
The retreat curve impeller (RCI), baffle, and dip tube, all have rounded edges.
CFD simulation with Ansys Fluent and visualization with Ansys CFD-Post.

More details about the simulation can be found in Modelling of Turbulence in Stirred Vessels Using Large Eddy Simulation..

Velocity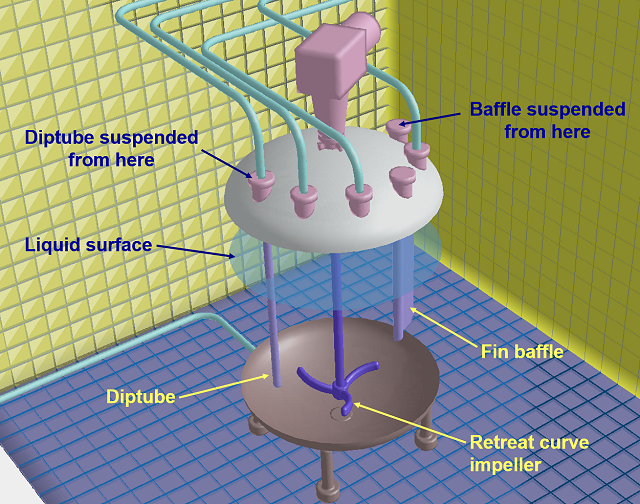 ---
---
Last Updated January 29, 2021 by André Bakker
© André Bakker 1998-2021