Le Penseur
---

The Colorful Fluid Mixing Gallery
---
We all know Auguste Rodin's 1880 sculpture, Le Penseur.
It seemed quite appropriate to update this piece of art.
And how better to do that than by means of Computational Fluid Dynamics?
These images show the flow of thoughts in a human head, as calculated using Ansys Fluent.
Ansys Fluent solved this mystery while turning heads at a speed of 180 RPM.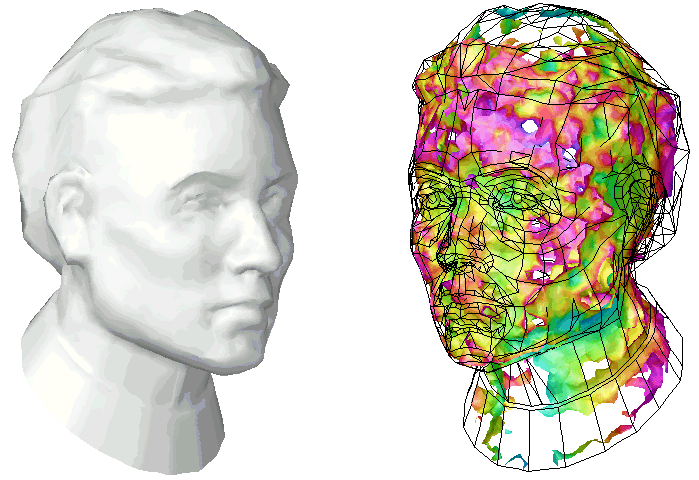 Beautiful thoughts and deep philosophies.
---
---
Last Updated January 23, 2021 by André Bakker
© André Bakker 1998-2021